MARIANNE GHOSN ABI JAOUDE
Heart-driven and mind-determined, Marianne is the founder of "Le Passeport Culinaire" or The Culinary Passport.  With a CCTP – Certified Culinary Travel Professional Diploma, a Master degree in Cultural and Touristic Engineering, a BA in Hospitality Management and fifteen years of experience in the Food & Beverage and Hospitality industry, she started few years ago exploring France and other parts of the world, motivated by a passion to embark on unique and memorable culinary experiences. Flying for the Château or the terroir, the farm or the Michelin star restaurant, she invites everyone to take part of this new way of travelling, where emotions, empathy and food tourism revitalize altruism and human talent.
Our philosophy is SPECTRAH: The Science of Pairing Empathy and Culinary Tourism to Revitalize Altruism and Human Talent. 
Feel a deeper sense of our philosophy in the
"Values
" section.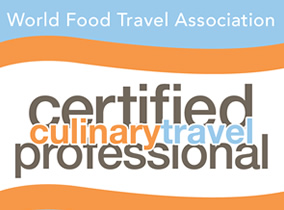 Nazira el atrache
Former General Manager of Le Bristol Hotel in Beirut, she is currently the professional adviser of Le Passeport Culinaire. She tremendously enjoys the discovery, tasting and development aspects of the culinary travel and cherishes great moments every time she embarks in a new gourmet journey. As a hospitality industry professional, connecting and meeting people is her primary motive. Nazira is currently fully dedicated to the Culinary Passport Club project. Looking for good restaurants, meeting with the producers, hiking in the nature, enjoying good wine and mingling with people are some of the hobbies and interests that occupy her daily life. She is the driving force for our projects and is always keen on ensuring their success and scalability. 
JOSEPH ABOU ATMEH
Joseph holds a Master degree in Finance and a Bachelor in Economic Sciences from the "Université Saint-Joseph de Beyrouth".
He has always been passionate about arts ever since his young age. He used this particular strength to get the best from both worlds. When he's not sketching, writing or editing, he is working on projects for digital marketing, social media management and small business tools for financial and stock management. Being part of le Passeport Culinaire means a lot to Joseph since it represents everything he loves: travel, food and openness to other cultures.